We show you how to
"get out there" ... and we show you how to get back!

What is a Squadron?
The term 'Squadron' is a time-honoured name for a group of ships forming part of a larger fleet. When our national organization was first formed in 1938, we followed the lead of the United States Power Squadrons in adopting the term to describe the community-based units to which members belong, and which work to deliver all of the many boating courses developed at the national level.

Volunteers
Members of the organization are volunteers and receive no remuneration for their volunteer efforts. They are united by a common desire to see Canada's waterways as safe as possible, to enjoy the friendship of fellow boaters from coast-to-coast, and to further their knowledge of boating skills.
The organization is non-military, is not a lobby organization, and does not receive funding from government except for specific government-mandated programs.

Our Mission
To increase awareness and knowledge of safe boating, by educating and training members and the general public, by fostering fellowship among members, and establishing partnerships and alliances with organizations and agencies interested in boating.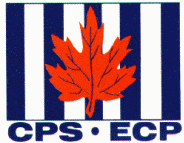 A Unit of the Canadian Power & Sail Squadrons -
Escadrilles Canadiennes de plaisance

Home - Member - Newsletter - Courses - Contacts - Links